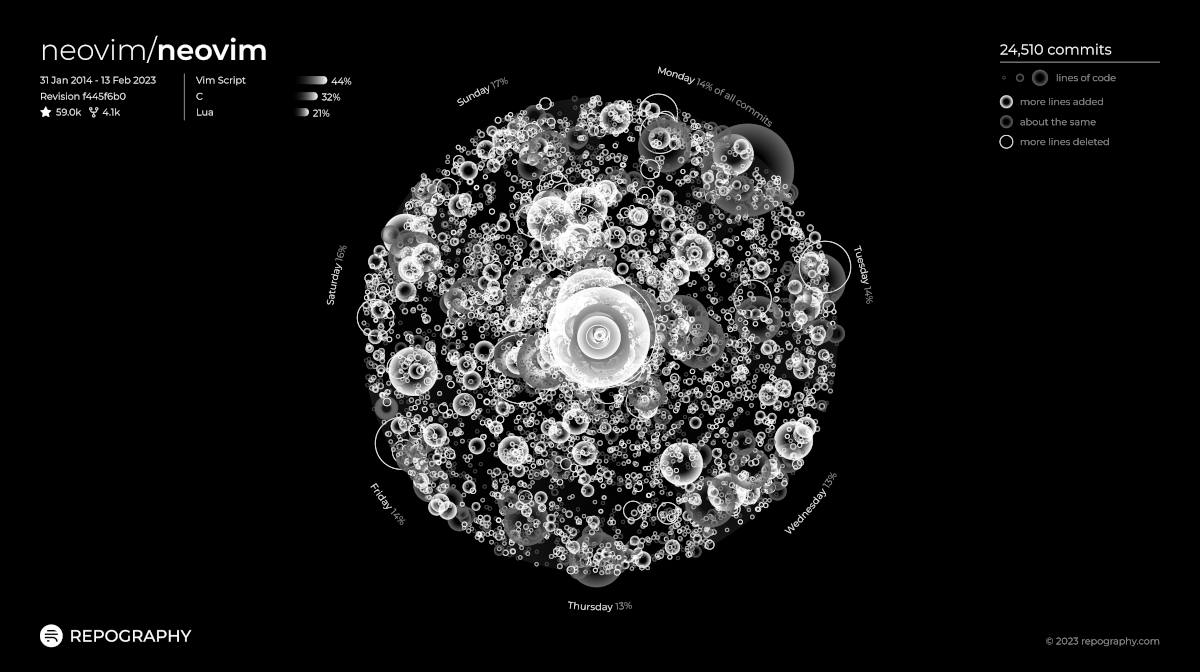 Repography
with

roles

technologies
Repography
is a GitHub app which visualises Git repos, both as posters which are available for purchase, and as dashboards which can be embedded on GitHub.
I worked with Valentina D'Efilippo for the initial set of poster and dashboard designs, and then with four generative artists for a more abstract series of posters called Work/Artwork.
Being the sole developer, I've oriented the technical stack around maintainability and ease of scaling. The frontend (Next.js) and main API (Go) live on Google App Engine, with some microservices on Cloud Run & Cloud Functions.
Repography has over 1,500 subscribed customers on GitHub.