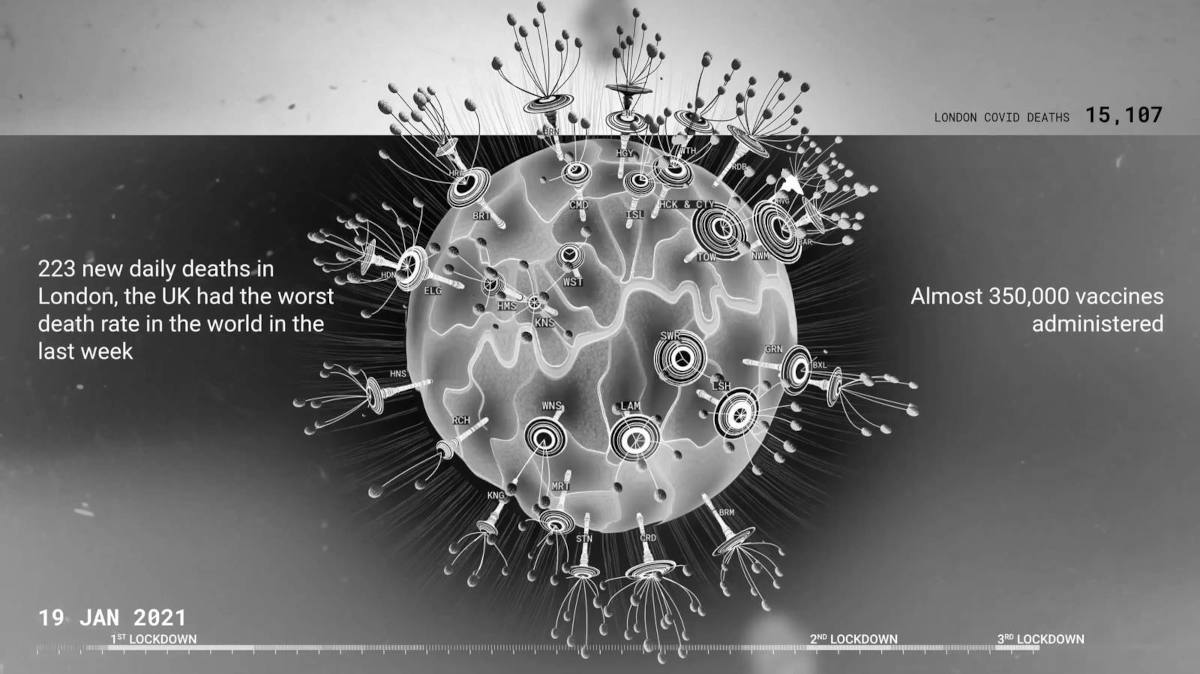 London under the Microscope
client

with

roles

technologies
"London under the Microscope" is a short film showing the first year of COVID-19 in London through data visualisation and sonification.
It's 365 seconds long, one second per day. I chose WebGL for the implementation because it allowed us to experiment with the scene interactively and to rapidly iterate on renders.
The Museum of London commissioned Valentina D'Efilippo to produce this film as part of their "Collecting COVID" project, and we worked together closely to realise her vision.
Given the subject, it was crucial both to communicate the data effectively and also to find an emotional balance. You can watch it on Vimeo - with the sound on!