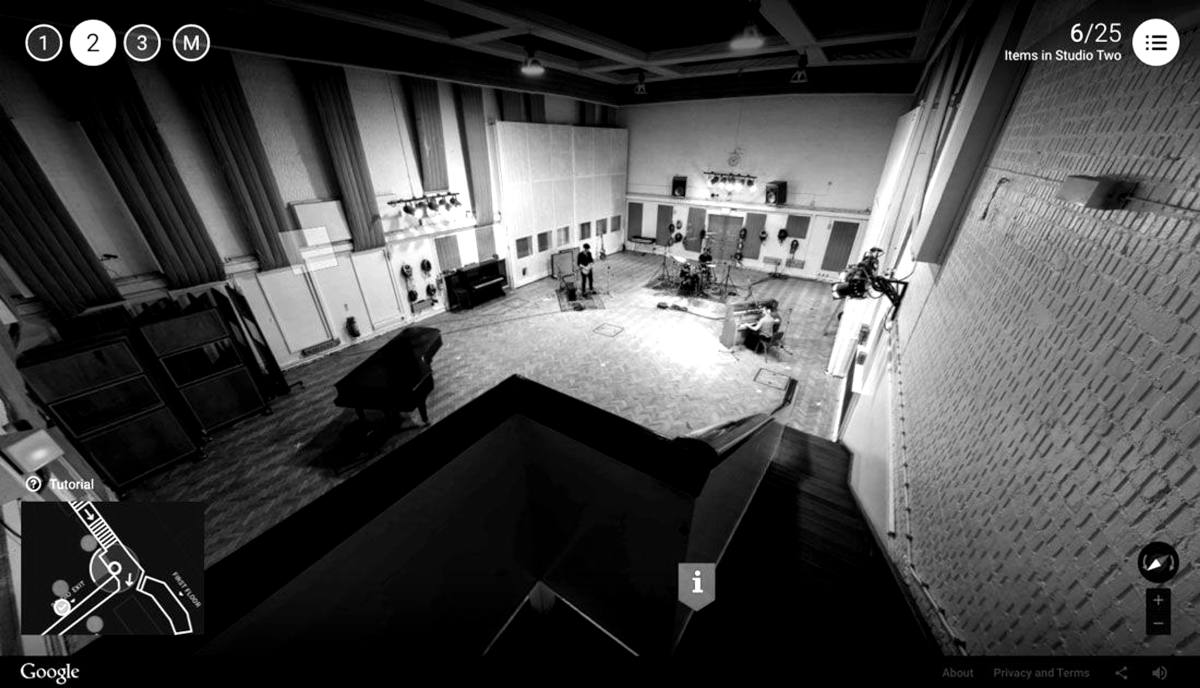 Inside Abbey Road
client

agency

roles

technologies
"Inside Abbey Road" was a groundbreaking project allowing visitors to explore Abbey Road Studios, London.
Although in the style of Google Street View, this was a completely custom build, including:
3D modelling of the interior using LIDAR scanning
Animated transitions between 360° photo positions using projective texturing
Ambient audio and sound effects accurately positioned in 3D
Video loops seamlessly integrated into the 360° photography
I led the technical team on the pitch and thoughout production. I also had the pleasure of lots of hands-on development including much of the early WebGL prototyping, and building a custom asset pipeline to process all the photography and 3D assets.
Following the success of the web project, I built a native Android app which allowed users to explore the space in VR (using Google Cardboard). We pitched this to Google as a complementary project, and having ported it to Unity, it was released by Google both for iOS and Android.